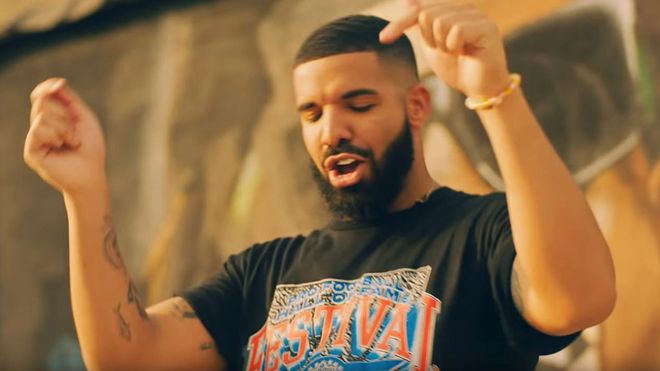 Drake has released the video for 'In My Feelings' – the song that sparked the #InMyFeelingsChallenge which saw fans jump out of moving cars.
The challenge was started by American comedian Shiggy who posted a video of himself dancing to the chorus of the 'Scorpion' track with the caption, "KEKE DO YOU LOVE ME?"
Shiggy now appears in the new video, along with footage of other stars completing the challenge – DJ Khaled, Will Smith and the cast of Stranger Things to name a few. Watch the 'In My Feelings' video below.
Credit: Drake