Victoria Beckham has been attacked on her Instagram page accused of an 'irresponsible' fashion campaign for using what some have described as a 'super-thin' model.
The Spice Girl turned fashion designer showcased snaps from her upcoming 'VB Eyewear' collection, and while some fans praised her latest sunglasses designs – others were more distracted by the model in the photographs.
The two pictures posted to Victoria's official page sparked a fierce debate amongst fans with some slamming the ad as 'disgusting.'
"This image is exactly why my already tiny daughter thinks she needs to eat less,' vented one mother.
"Please be responsible and use a healthy model," fired another.
"Love following you BUT this is not the direction you should be moving in a current world mood in trying to promote positive body image to young girls and women and empowerment. It's 2018. Disappointing!!!" said a third.
However, others stuck up for Victoria, 43, on the social media site, saying 'the clothes and the lighting' could have made the model looked slimmer than she actually was.
"I think the model is beautiful, she's very tall which I think makes her look slimmer," said one in praise of the campaign.
Victoria is yet to comment on the recent criticism.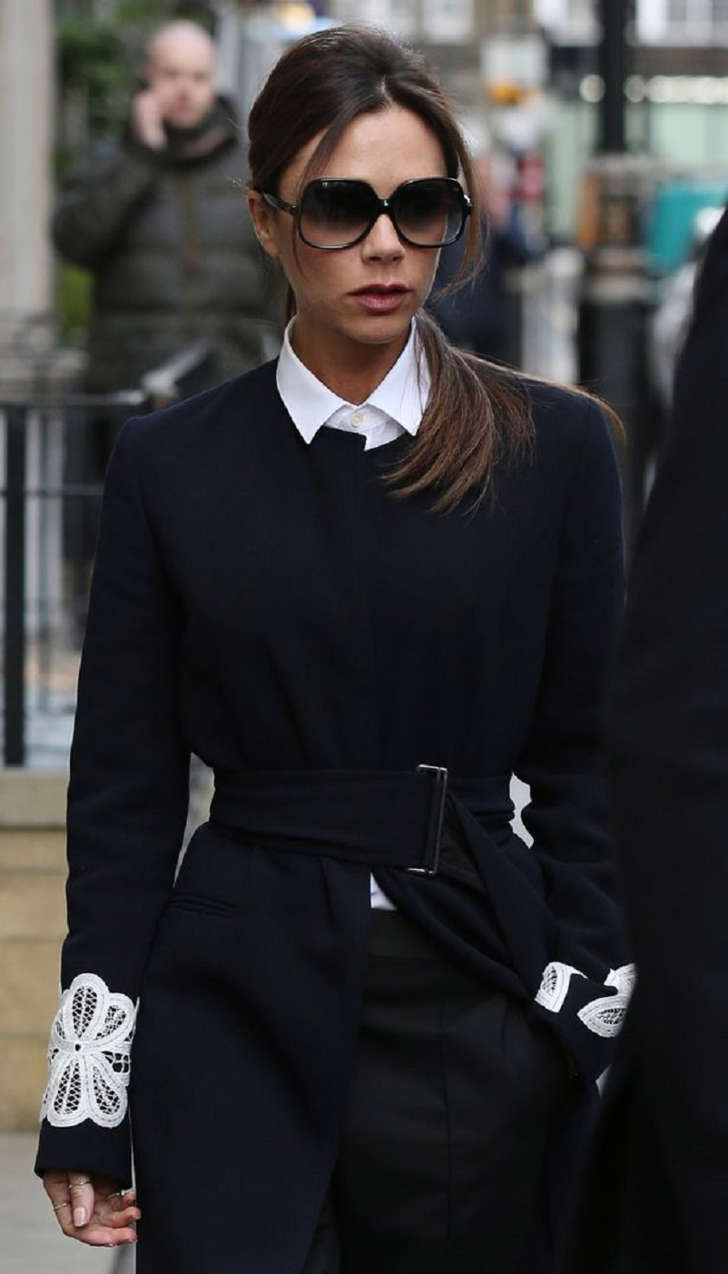 In 2010 it was reported that Victoria's clothing line would only use models 'that had a "healthy appearance" for runway shows, in an effort to give positive body image.
A source revealed to the Mirror at the time, that Victoria "was determined to use healthy looking models though, and insisted no one was smaller than a size four to six.
"The main thing, though, was that the models looked at the right weight for them, not underfed."
The news comes after it was reported VB spends an eye-watering £1204 on her daily beauty regime.
Speaking to Into The Gloss, Victoria said she splashes out a huge £648 on skincare products, £366 on makeup, £124 on body lotions and £66 on her tresses.
"I used to have quite bad skin when I was younger. And I was constantly covering up spots and things like that.
"Luckily, I don't have to worry too much about that any more. Over time, you learn what works for you," she said.
-Lucy Needham